Merry Christmas!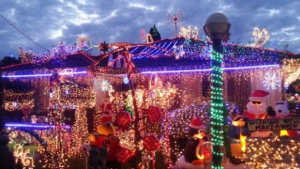 A lot of people in Melbourne are enthusiastic about Christmas lights. There are also quite a few impressive public lighting displays, but this time I will focus on displays set up by everyday residents at there private homes.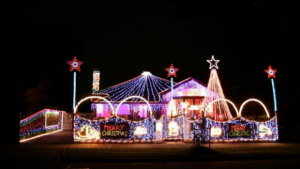 Generally, people drive around at night and enjoy the light shows from their cars. When they find a particularly impressive setup, or a whole group of houses with lights, they might get out and have a closer look. Occasionally, some people open up their front yards so that anyone can walk around in their display.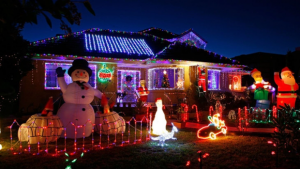 Kids in particular get very excited about houses with lots of lights – the more the better! Some of the technology for making the lights flash in different colours, sequence and intensity is quite advanced and must have been expensive. Some areas are very competitive and every year try to built a better display than their neighbours and other areas.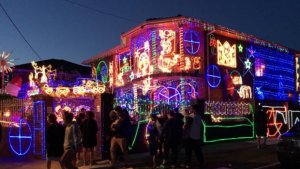 Not everyone thinks it's a great idea though. Some people are concerned about using so much electricity unnecessarily, especially considering concerns about global warming. I have noticed that there are a lot more solar panels and batteries used in the displays this year compared to previous years. Other people are not so happy about the extra traffic and all the fuel it uses.