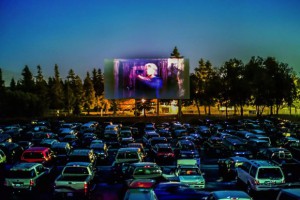 A drive-in theatre, or drive-in cinema, is a type of cinema that has a large outdoor movie screen, a projection booth, a snack kiosk and a large parking area. Within this enclosed area, customers can view movies from the comfort of their own cars. Some drive-ins also have small playgrounds for children and a few picnic tables or benches.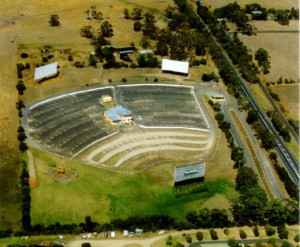 The first drive-ins popped up in America in the 1930s and became very popular, peaking in the late 50s/early 60s. Australia had the 3rd most drive-ins in the world, after the US and Canada. They started to disappear quickly when colour televisions became common. These days there are less than 16 active theatres in Australia.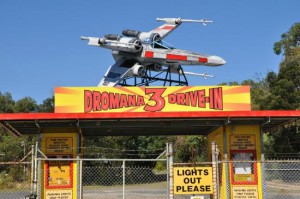 There is a famous drive in theatre at Dromana in the south part of Melbourne – not far from Arthurs Seat (see my last blog post). The Dromana drive-in was opened in 1961 with a capacity of 485 cars. It has since been expanded to a three-screen operation and also has a Sunday market operating from the site. It is one of only three theatres that have never closed – it has been operating continuously since 1961 and is now a Victorian Heritage Site.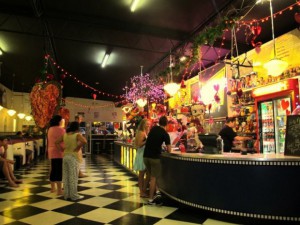 During my research for this post I learnt that the first Australian drive-in was built at Burwood, which is in the east of Melbourne in my home state of Victoria, and very close to my house! It opened in July 1954, just two years before the arrival of television. Amazingly, the second-ever theatre opened at Ringwood, which is also close to my house. It seems like Victoria was/is the drive-in theatre state!