For those who love to see shows at the theatre, there are many great venues in Melbourne, both new and old. Four of the most famous, old-style theatres are the Forum Theatre, The Princess Theatre, The Palais Theatre and Mer Majesty's Theatre.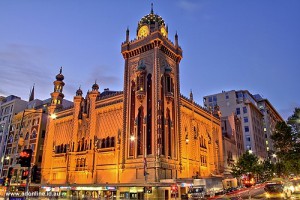 The Forum Theatre (originally called The State Theatre) was Built in 1929. At that time it had the largest seating capacity in Australia, holding 3,371 people. Like the other Theatres in this post, it is listed on the Victorian Heritage Register. It has been owned by different people over the years and was both a cinema and church for a time. It has hosted famous acts like Oasis, Madonna, Katy Perry and parts of the Melbourne International Comedy Festival.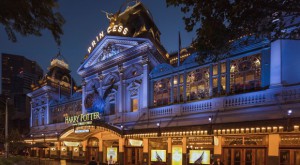 The Princess Theatre is a 1488-seat theatre in Melbourne's East End Theatre District, and is the oldest continuous entertainment site on mainland Australia. It is also listed by the National Trust of Australia. It opened in 1854 and then re-opened on 18 December 1886 after renovations. It had Australia's first sliding or retractable roof and ceiling which provided ventilation from the auditorium. The theatre has hosted many famous musicals over the years and is currently showing Harry Potter and the Cursed Child. There have also been several reported ghost sightings.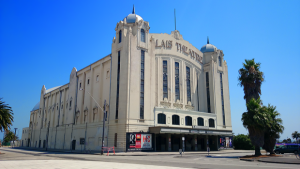 The Palais Theatre (originally called Palais Pictures) is an historic Picture Palace located in the suburb of St Kilda. Replacing an earlier cinema of the same name destroyed in a fire, the new theatre opened in 1927. With a capacity of nearly 3,000 people, it is currently the largest seated theatre in Australia. Next to the beach, Luna park and the famous Acland Street restaurants, it is very popular with locals and tourists alike. The Melbourne Film Festival was based at the Palais from 1962 until 1982. Over the years it has hosted many famous international bands, ballets and film premiers.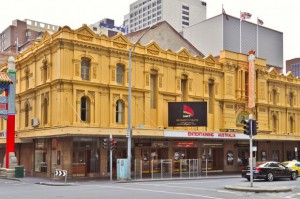 Her Majesty's Theatre is a 1,700 seat theatre also in Melbourne's East End Theatre District. Built in 1886, it is classified by the National Trust of Australia. The legendary Russian ballerina, Anna Pavlova, captivated Australian crowds at performances in 1926 and 1929. It is said this led to the creation of the Australian dessert 'Pavlova' which I have blogged about previously.