There are many caves worth visiting in Australia. Here are a few of the most famous.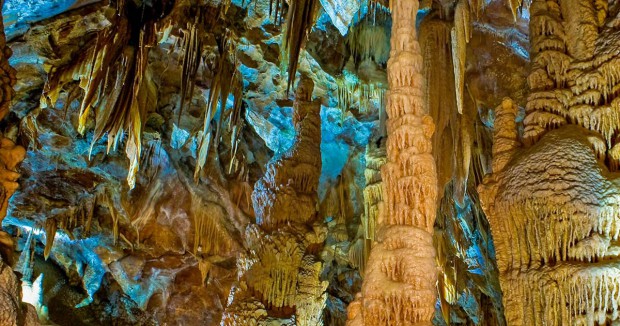 Jenolan Caves, New South Wales
Around three hours from Sydney, the Jenolan Caves are some of Australia's most popular. This ancient limestone cave system is found in the Greater Blue Mountains World Heritage Area. It is one of the largest caves in the world and has more than 40 kilometres of multi-level passages and over 300 entrances. Scientists consider them the oldest discovered open caves in the world at 340 million years. The cave complex is still being explored.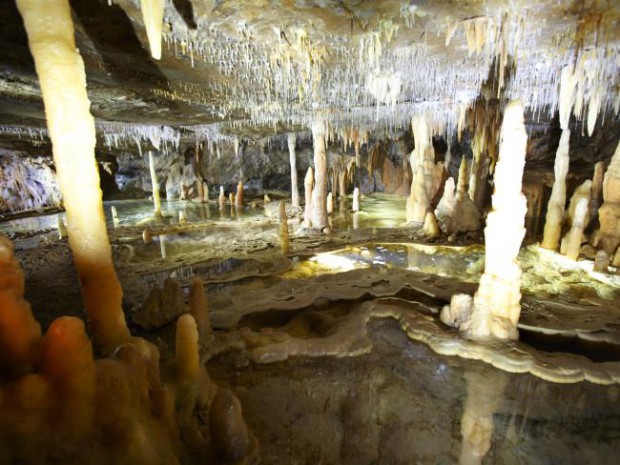 Buchan Caves, Victoria
These caves are located in Gippsland, which is about five hours drive east from Melbourne. Discovered by Europeans in 1907, these ancient limestone caves were carved out by underground rivers long ago. There are many interesting calcite rimmed pools, stalagmites and stalactites. They have a total length of between 3 and 4 kilometres and six entrances. They are the largest cave system in my home state of Victoria.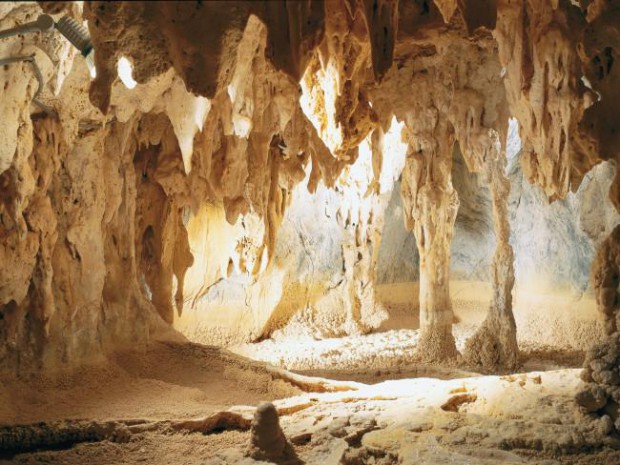 Chillagoe Caves, Queensland
The Chillagoe Caves are located three hours west of Cairns in the Chillagoe-Mungana Caves National Park. There are several spectacular limestone caverns, passages and stalactites, in over 700 caves -some of which run for 11kms. Chillagoe Caves are also a significant cultural site, containing evidence of Indigenous occupation which goes back 37,000 years. Located at the site are Aboriginal paintings as well as numerous examples of chipping rocks and quartz knives, which were used as axes in preparing food.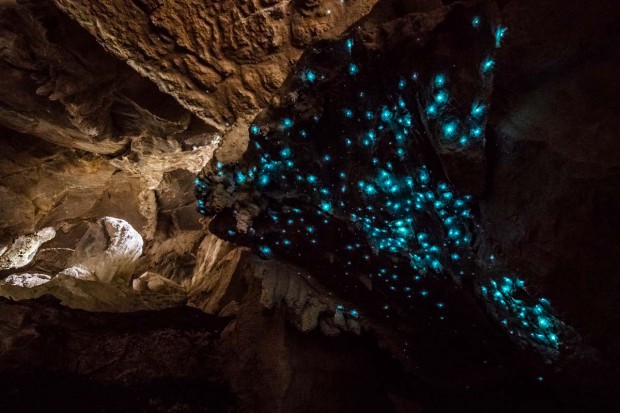 Mystery Creek Caves, Tasmania
Deep in Tasmania's largest national park, the Mystery Creek Caves are home to many glow worms. They are part of the Ida Bay Caves which are said to be some of the longest in Australia and are not fully explored. The trail to the caves goes along an abandoned tramway track, with a limestone quarry and the cave at the end. Along the track you can find old tin cups, empty 1800-era bottles of whisky and tramway car wheels; all relics of a bygone era.