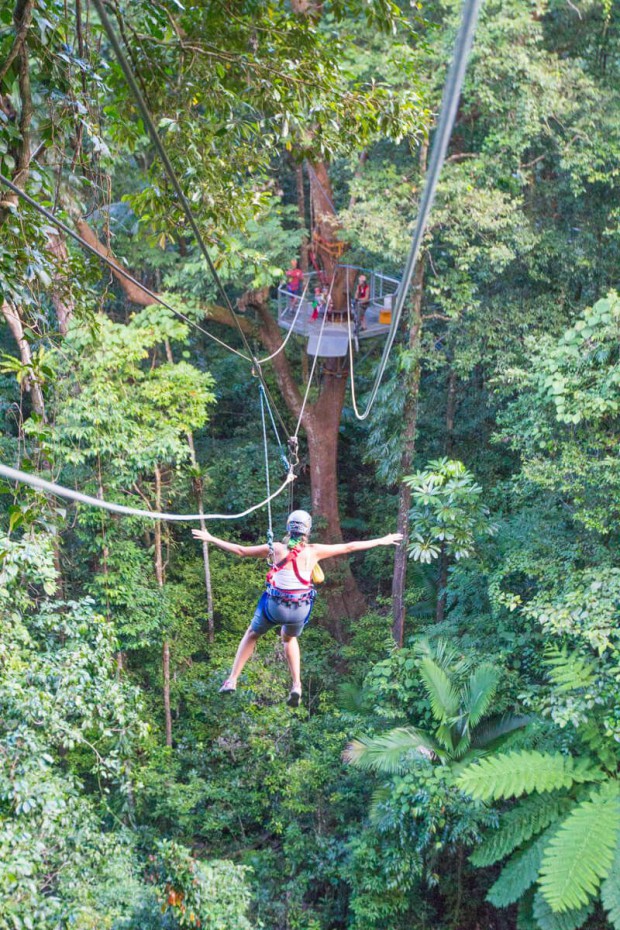 Zip lines have become a pretty popular activity recently. A zip line is a pulley suspended on a cable, usually made of stainless steel, mounted on a slope. In Australia, New Zealand, and Scotland, we usually call them 'flying foxes'. In some places they are also called zip-wires or death slides!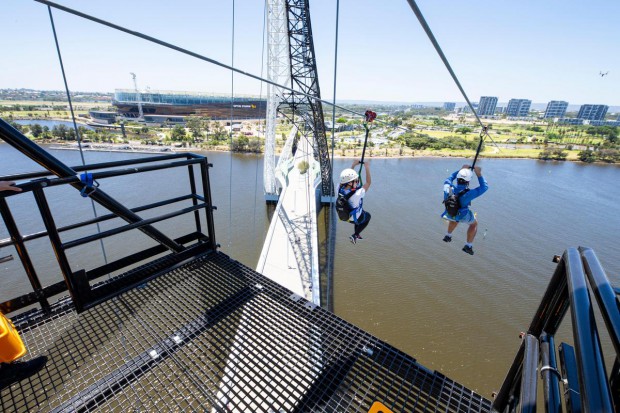 Zip lines are made for many purposes. Some are small and safe for children's playgrounds. Others are strung up high in the canopy of rain forests for Eco-tourism. There are some that carry thrill-seekers over vast gorges, among skyscrapers in the city, and even over crocodile-infested waters.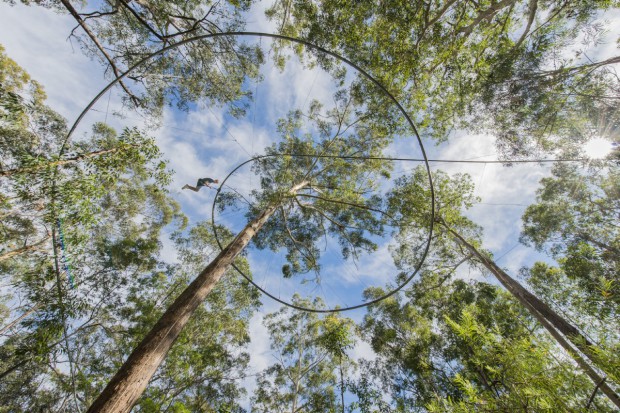 Historically, zip lines have been used for things other than fun. In the Australian outback, zip-lines were sometimes used for delivering necessities to people working in or on the other side of a valley. In some places they are set up over rivers to move supplies during extreme flooding.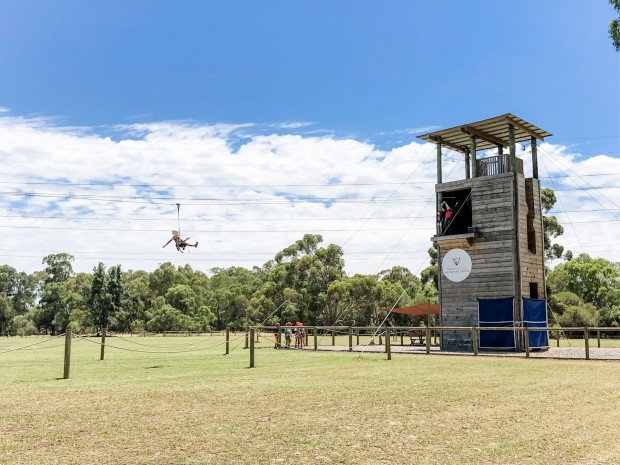 The world's longest zip-line is probably the 'Jebel Jais Flight' from one of the peaks of the Jebel Jais mountain in the United Arab Emirates. A single line is 2,831.88 meters long! The highest zip line is the 'La Tyrolienne' in Val Thorens, France. Its highest point is 3230 meters above sea level!