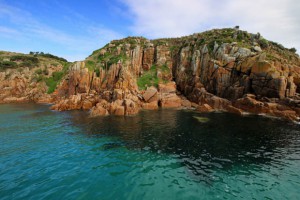 Phillip Island is a popular tourist destination about 140 km south-southeast of Melbourne, Victoria. The island was named after Governor Arthur Phillip, the first Governor of New South Wales, by explorer and seaman George Bass, who sailed in an open whale boat, arriving from Sydney on 5 January 1798.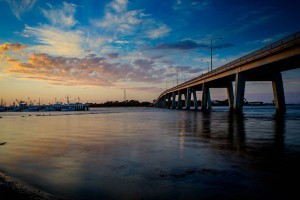 The island's permanent population is about 10,000. During the summer, the population swells to over 40,000 people. The only road to the island is a 640 m concrete bridge that connects the mainland town San Remo with the island town Newhaven.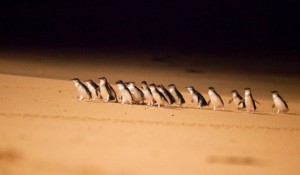 Phillip Island is probably most famous for its colony of fairy penguins which are the world's smallest penguins. Depending on the season, 300 to 750 of them come ashore at Summerland Beach at sunset after swimming 15-50km a day to fish. The penguins tumble ashore to waddle up beach tracks to their burrows in sand dunes, stopping along the way to preen.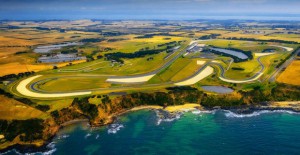 The Island is also well-known for its international race track which hosts world-championship 500cc and Superbike events and national touring car races. The track is set amidst some picturesque farmland, which is not surprising as 60% of the island is devoted to the grazing of sheep and cattle.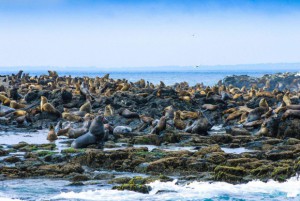 There is a lot of wildlife present on the island like kangaroos, koalas etc. Something a bit more unusual can be seen at Seal Rocks, at the western end of the island. Seal Rocks hosts the largest colony of fur seals in Australia – about 16,000 of them! Tourists are able to take a cruise which takes them very close to the seals.